The final week of term!

It's the final week of term and it has been jam packed with a variety of things going on.
Starting with Monday, Mr Cosgrove, Mr Tostevin, and Miss Broadbent took a handful of pupils on a day trip to Whitby. They had beautiful weather for the occasion so took advantage of a scenic walk around the town and down along the pier. For lunch they of course chose to sample some of Whitby's finest, fish & chips. The pupils then made their way around the arcades, finished with a compulsory ice cream at the beach.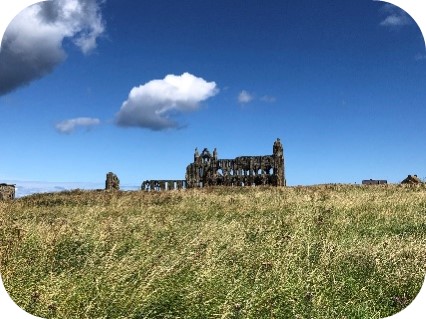 It was lovely to see the pupils having a good time together, laughing, joking and most of all, being appreciative of the day they have had.
On Tuesday, Mr Cosgrove, Mr Brannan and Mrs Atkinson took the other half of pupils out for a day trip, those who hadn't been the day before. This time, they took a different direction and headed to Filey. Here they had a look around Filey Cricket Ground plus a tour of the town; thanks to Mr Brannan and then walked down to the seafront, choosing fish & chips for lunch! The pupils also went into the arcades, had a go at water zorbing and finished with an ice cream before heading back to the PRS.
All the pupils were thankful and definitely enjoyed their time out of school, making more memories before the summer holidays commence.
We also had our annual trip out to the Driffield Show, which is the region's largest agricultural show with something for everyone. Ranging from livestock, crafts, horticulture, dog shows, JCB dancing diggers, a variety of stalls and much more – everyone had a great time.
It has certainly been a busy week but now it's time for the summer holidays! Have fun and be safe! See you on Tuesday 5th September