High, High Pass at North Yorkshire Water Park!

It's 'High, High Pass' day! And to celebrate the last week of term, today (Friday 14th July 2023) the pupils with the best behaviour percentages for the term have been to spend the morning at North Yorkshire Water Park set in Wykeham Lakes!
The pupils (and staff) all had a fantastic time, it was great to see them thoroughly enjoying themselves whilst trying something new. One pupil in particular was quite weary of the water on arrival but, it was great to see him build up the courage to overcome his fear and have a great time doing it.
The pupils had access to 'Wipeout' which had slides, wings and jumps and also 'Warrior', which is the newest inflatable at the waterpark which has a 7m slide, trampolines and climbing walls!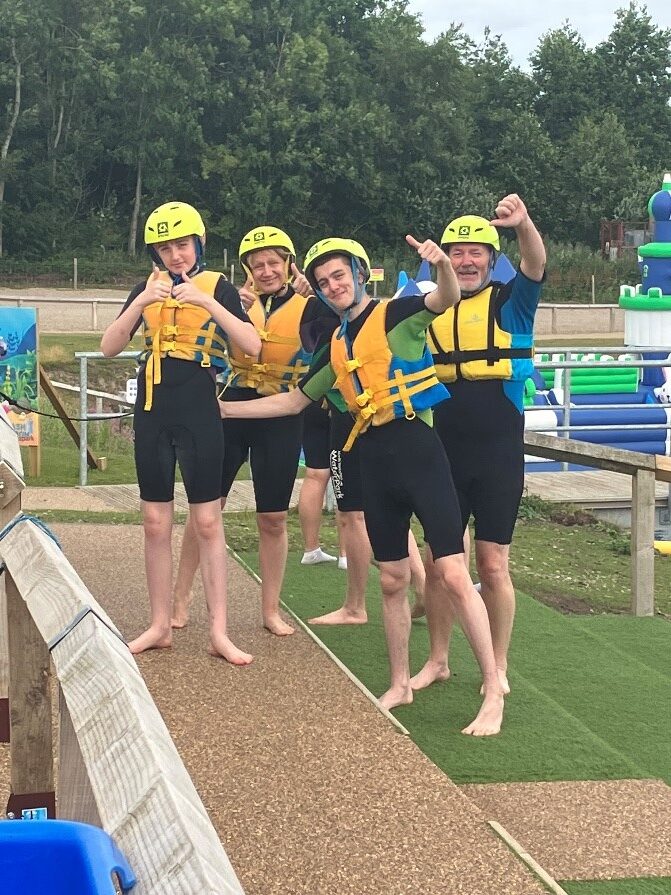 High pass is such a great incentive for our pupils to try their hardest throughout the week to accumulate enough points to get themselves eligible for the upcoming Friday's reward. We have had a great variety of high pass activities this academic year ranging from; Terror Towers and chips, Bowling and McDonalds, Secret Realm, Mini Golf, Films and snacks, Sewerby Park, Pot a Doodle Doo, Oasis for a hot chocolate, Scalby Manor for an all you can eat breakfast, Alpamare Water Park and many more. At the end of the each term we have a 'high, high pass' which is what our pupils got to enjoy today – this is for those with the best behaviour percentages for the term.
Here are some photos of the pupils "living their best life" – I'm sure they'll all sleep well tonight!