Birds On The Edge – The BIG Premiere!

Birds On The Edge Project – Our journey to THE BIG SCREEN PREMIERE at the Stephen Joseph Theatre!
This year we have worked closely with Arcade Arts, Beats Bus and North York Moors National Parks on a project called Birds on the Edge. The aim was to combine the plight of the Turtle Dove and the barriers faced by our pupils; such as loss of habitat, food scarcity and the difficulties of finding a mate. Pupils have been working with the creative arts team on a weekly basis, sometimes at PRS and sometimes at Woodend, with the aim of creating a music video which provides them the opportunity to express in words, some of the difficulties they face with sounds and visual effects from nature.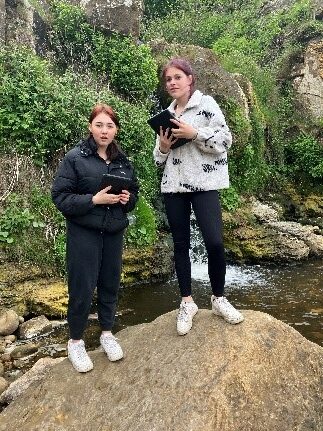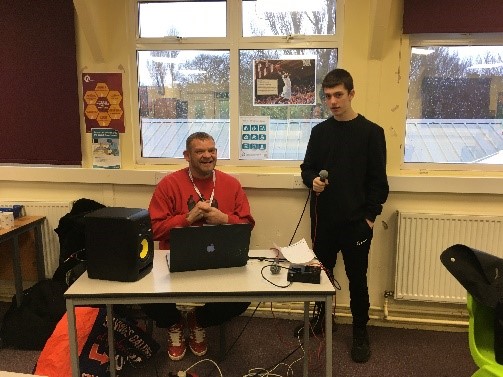 Pupils started work in February on their lyrics with Jim Taylor and Steve from Beats Bus, they have constantly impressed us with the way they have expressed themselves through words and it was delightful when after a few weeks of honing their songs they realised they had been doing poetry! It has also been humbling to hear the pupils express some of their deepest fears, thoughts and regrets.
In April pupils had the opportunity to spend one night at The Outstation in Stape, where they could meet members of the team such as Stewart, who would be assisting with musical direction, start to build their confidence in their own abilities and also some resilience. Creating an art piece is very much a journey where you have to learn from your mistakes along the way. We engaged in team building exercises, went exploring, cooked over fires and got up at 4am to listen to the dawn chorus! Two pupils stayed for the night and we were so proud of them for overcoming their anxieties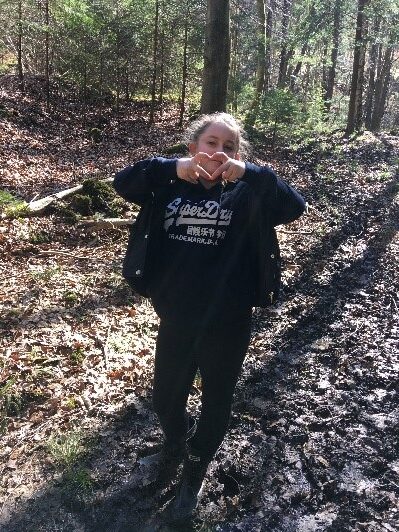 To capture some of the sights and sounds of the Turtle Dove's habitat we have had two days exploring areas around Hayburn Wyke and Ravenscar. We also spent time at Cloughton pulling thistles, which allows wildflowers to grow and expose a food rich environment for the Turtle Dove. This also gave the pupils involved the opportunity to gather sounds of nature and to use our local environment for filming.  It has also provided some time for exploring and risk taking in our rural locality and for finding out what they can be successful at. Some pupils such have been very creative with their film direction and very bossy too!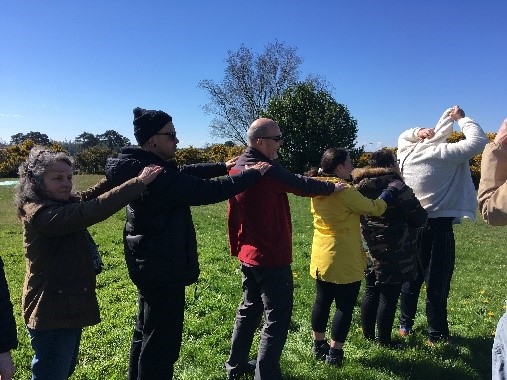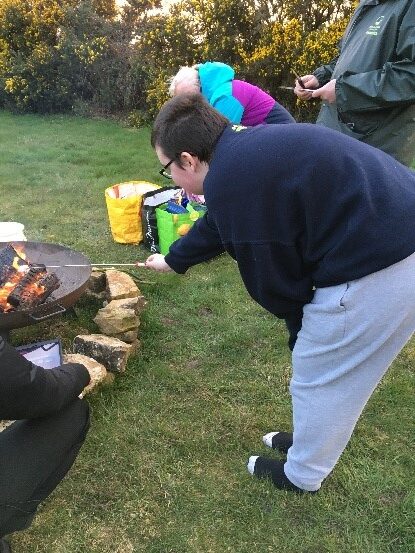 The BIG Premiere!
The culmination of this project was at a film premiere on 6th July at the Stephen Joseph Theatre which was attended by family and friends, members of the local authority, teachers from the pupils' mainstream schools, our governor Jim Martin and all those involved in the creative process. It was a thoroughly enjoyable, emotional and sometimes embarrassing event of which we are very proud. The pupils have created some very personal, emotional and artistic pieces which have given them the opportunity to have their voices heard.